business
We generate sustainable, clean, and safe electric power in line with National legislation, international standards, and best industry practices.
The Shuakhevi HPP cascade incorporates the 178-MW Shuakhevi HPP and the 9-MW Skhalta HPP, with relevant reservoirs, dams and one weir on the Adjaristsqali, Skhaltistsqali, and Chirukhistsqali Rivers.
The Shuakhevi HPP commenced commercial operations in 2020 followed by Skhalta HPP in 2021. The power generated by the Shuakhevi HPP is supplied to Georgia's electric power system via the Akhaltsikhe-Batumi 220kV transmission line.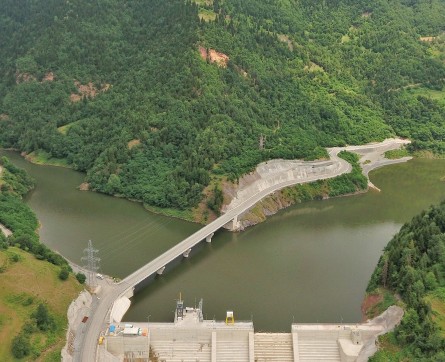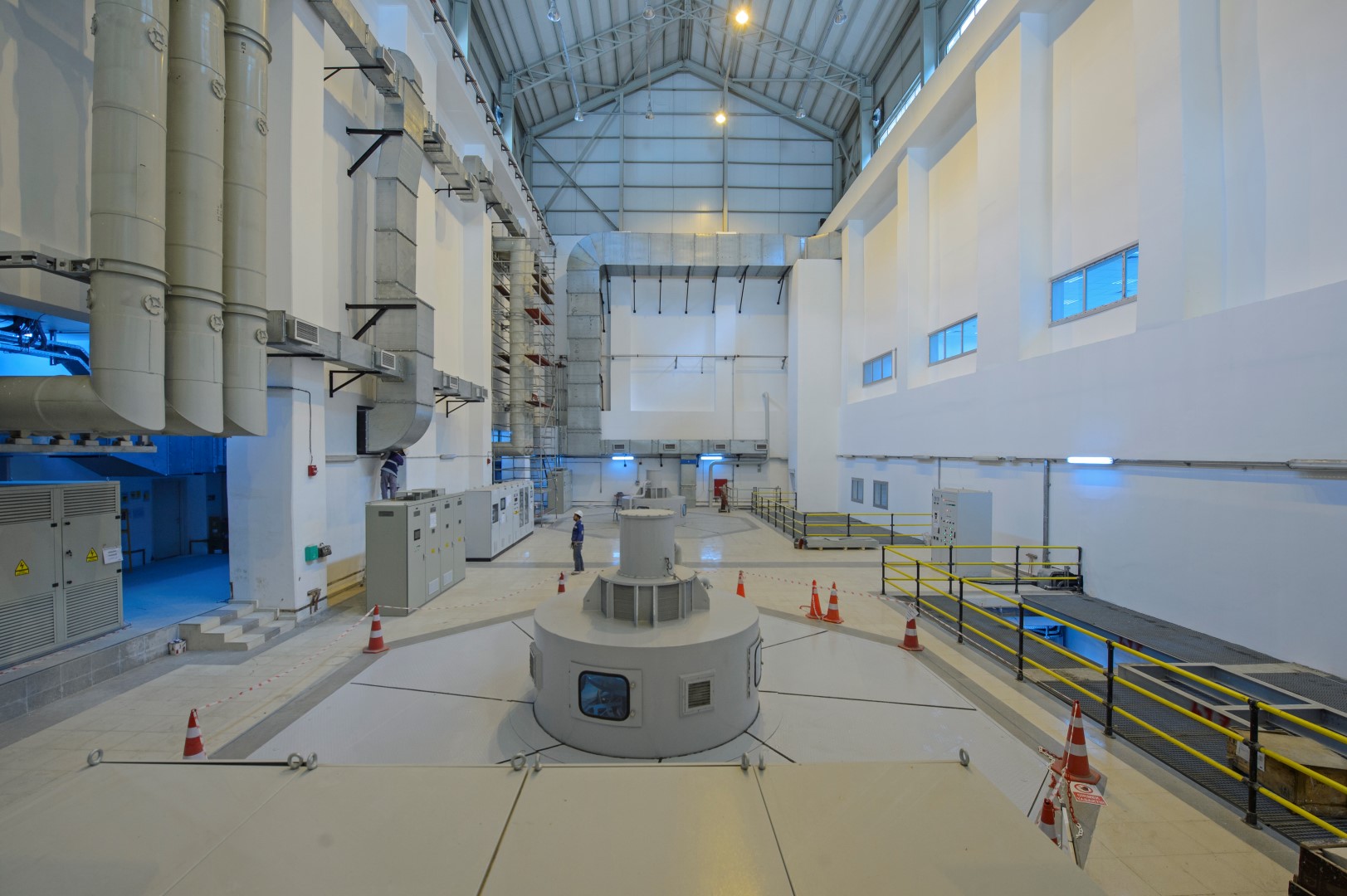 Powerhouse
The Shuakhevi power plant is located on the right bank of the Adjaristsqali river in the Shuakhevi municipality.
Technical Data
| | |
| --- | --- |
| | Key Parameters |
| Shuakhevi Powerhouse | HPP type - Surface; Installed capacity - 178 MW; Water flow - 48 m3/s; Turbine type- Francis; Number of turbines - 2 units (2 x 87.5 MW). |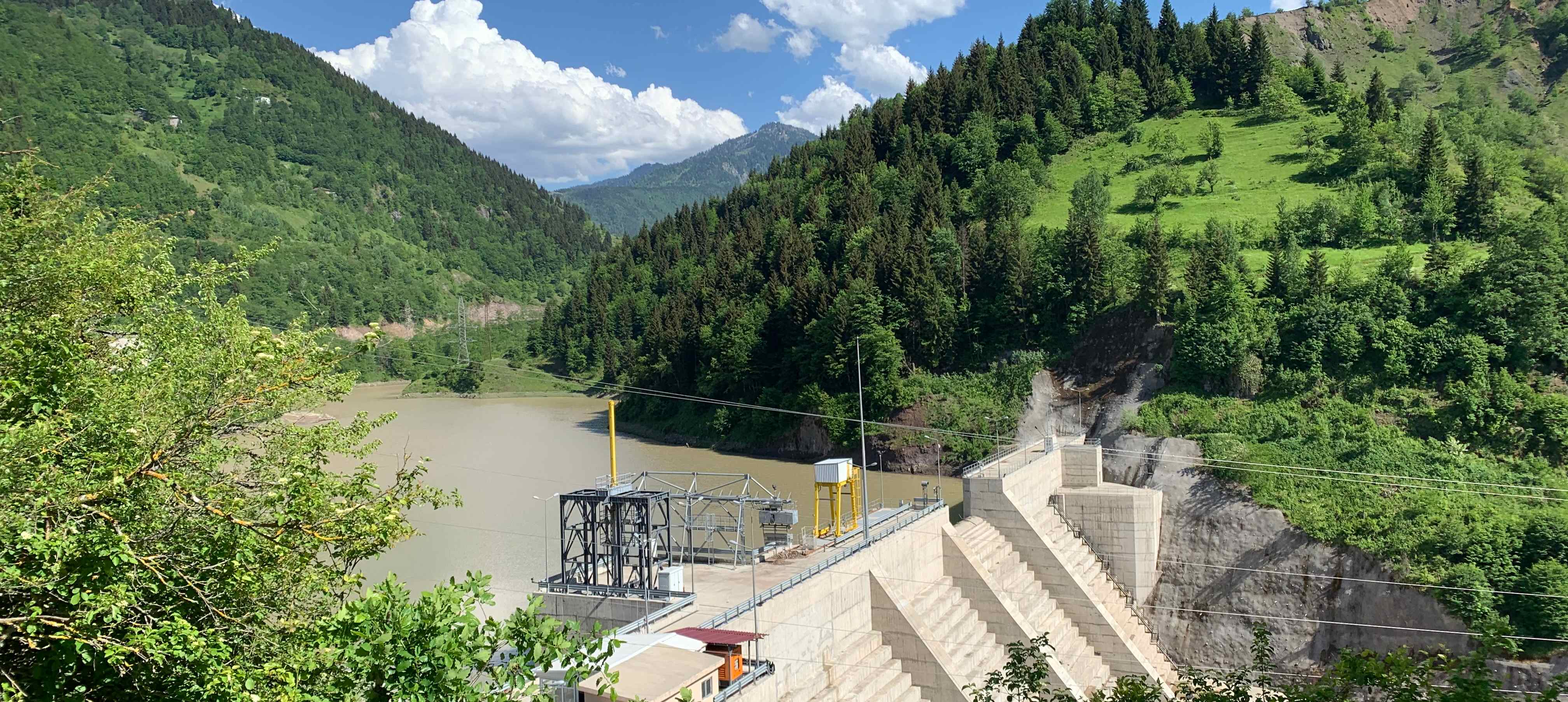 Didachara dam
Didachara dam and a reservoir are located just downstream of the confluence of the Adjaristsqali and Ghorjomi rivers.
The height of the concrete dam is a 52m with maximum reservoir capacity of 998,000 m3 and with a surface area of 152,500 m2.
The headrace intake structure is on the right bank. Transfer of the water to the Shuakhevi powerhouse is achieved through a 17.8 km long x 6.2 m diameter main headrace tunnel. In total, the Shuakhevi Hydropower Scheme comprises around 37.7km of tunnels with 11 tunnel adits.
TECHNICAL DATA
| | |
| --- | --- |
| | Key Parameters |
| Skhalta HPP | HPP type – underground; Installed capacity – 9 MW; Turbine type – Francis; Number of turbines 3 units (3 x 3 MW). |
| Skhalta Dam and Reservoir | Weir type - Rockfill dam with concrete core; Weir height - 17m; Reservoir type - daily regulation. |
| Skhalta-Didachara Diversion Tunnel | Tunnel length - 9.2km; Tunnel diameter- 5.2m; Capacity - 25m3/s. |
| Chirukhi Weir | Concrete gravity weir with 2 Radial Gates for Flood Management; Height – 7 m; Reservoir – Diversion weir; storage Nil |
| Diversion Tunnel | Tunnel length – 6.3km; Tunnel diameter – 4.2m; Capacity - 10m3/s. |
| Didachara Dam and Reservoir | Dam type - Concrete dam; Dam height - 52m; Reservoir type - daily regulation. |
| Didachara-Shuakhevi Headrace Tunnel | Tunnel length - 17.8 km; Tunnel diameter - 6.2m; Capacity - 48m³/s. |
Scheme Layout