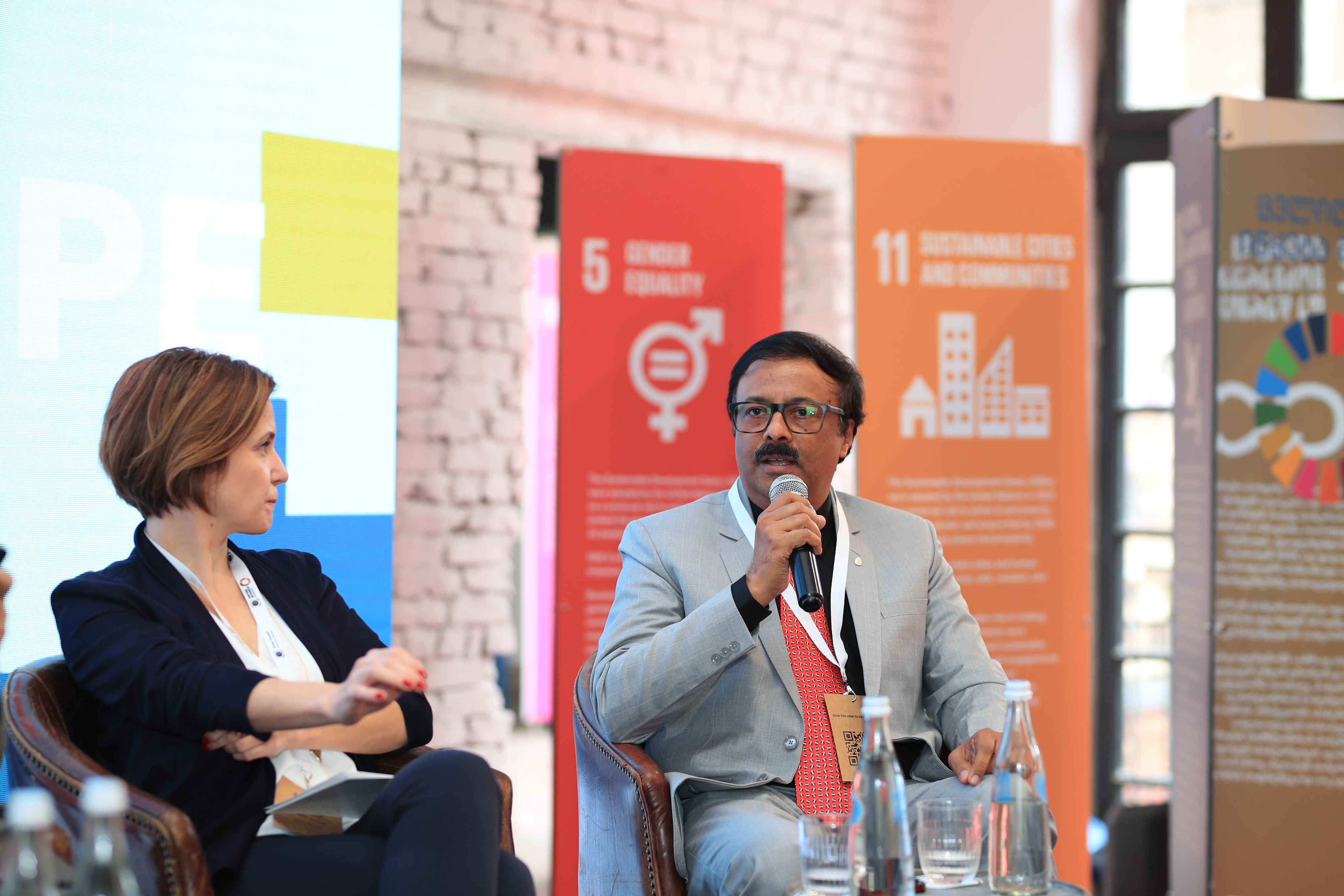 AGL CEO attended International Conference
Satish Bhat, CEO - Adjaristsqali Georgia LLC, was invited as a speaker at the panel discussion on "Accelerating the Renewable Energy Transition" during an International Conference, Uniting Business Europe, organized by UN Global Compact Network Georgia in Tbilisi, Georgia.
During the discussions attended by high-level executives from the government, corporate sustainability experts, civil society organizations, and UN Global Compact Local Networks from around Europe, North America, and Central Asia, Satish Bhat spoke about various aspects of developing renewable energy by broadly classifying them under four main categories viz., strong policy framework, supportive supply chain, attractive financing and sustainable operations.
Citing examples from his experience in the renewable sector, he touched upon various aspects like demand creation, capacity allocation, compliance to grid code and integration. Provisions like guaranteed dispatches, payment security and a strong regulatory framework are key to ensure investor confidence leading to enhanced investment in the renewable space, he added. Satish Bhat also mentioned that the Government of Georgia has clear plans to develop renewables not only to ensure energy security but also to position Georgia as a net exporter of energy.